All hand-assembled 
Surgical 316L steel frame
Encased with sapphire glass
Automatic movement
In Prime Series, Flanko takes pride in using 316L stainless steel for the watch case. The watch glass is made from Sapphire glass, which one of the world's strongest, most scratch resistant glass used in the industry. The heart of the watch is powered by your movement; no need for battery replacement. Prime Series is held together with a 316L stainless butterfly clasp. It's genuine leather band leaves you with a smooth, finishing touch.
We all know that having to change the battery of your watch constantly can be a hassle, with our Prime Series, your movement alone is completely enough to power the watch eternally.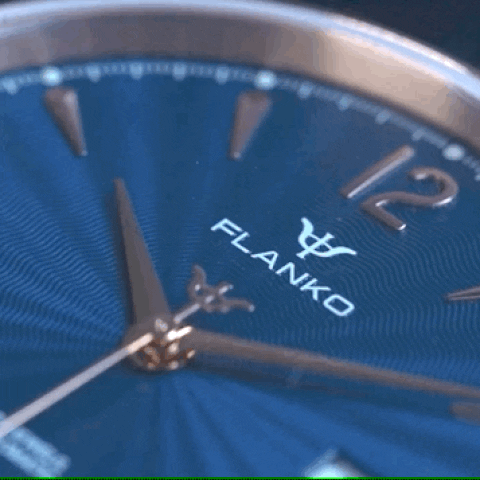 A touch of wealth and class
This watch adds a touch of wealth and class to my hand, it feels great and comfortable. I wear it every where and find that once it was set right there is no need for you to worry about the accuracy of the time any more. I would recommend it to anyone who is considering to purchase it.
Beautiful watch
Beautiful watch, I have been waiting a long time for the Prime Series and my wife got this for me. Looks great not too flashy but looks great but the quality of the watch is phenomenal!
Great watch
Great watch! I've had it now for several weeks and it's become one of my favorite watches. I wear it with everything. It's perfect for any occasion! I'd recommend it to anyone!
The watch has a great shine
The watch really is beautiful and has a great shine, which it maintains but it is a little bit small to me. I'm notoriously hard on watches and crystals, and wearing daily for several months, I could easily pass this off as unworn. I really loved how you do not need any replaceable batteries for this watch.
One of the best & favorite watch
A surprise gift from my fiance which I will cherish truly from the bottom of my heart till the day I live :). One of the best & favorite watch from my collection.